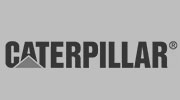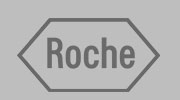 Happy Clients
Nice things people said about me and my work.
We have been burnt in past with freelancers but Damian is one of a kind. With his knowledge and skills he pulled us out of a sticky spot with an extremely tight deadline. He followed direction and kept us updated throughout the whole project. He is a pleasure to work with and will defiantly use him again for future projects without hesitation.
Finding a developer that can work to a timescale, respond promptly, deliver the results requested and often more, is very rare and Damian has succeeded at all those things on every project that we have worked with him on. I can honestly say he's a rare find and he comes highly recommended.
Damian has done a spectacular job on our website and any additions or changes we have requested have been done quickly, effectively and professionally. He took on a very challenging proposal with a ton of specifications and implemented it all together to our existing site extending it's functionality and improving user interface significantly.
Why we should work together?
Put your project in good hands.
Focused on your success
I'm only as successful as you are. If you win I win. I care about you and your business and every penny you invest in it. It's my reputation just as it is yours.
Professional approach
Over 10 years of industry experience building complete websites, online shops and apps. One stop shopping for everything you need for your website.
24/7 Support
Communication is key to mutual understanding and to getting a project right. Email, skype or send me a note via pigeon. High responsiveness guaranteed.
Transparent process
My process is 100% transparent and everything is agreed upon upfront. You are always in the loop with what's going on with your project. No account managers - it is always you and me.
I speak your language
Are you worried about all the CSS, XHTML, OOP, SEM, SEO, PPC? Does it sound like an alien talking to you? I promise we will communicate in plain English all the way through, avoiding IT terminology whenever possible.
100% Satisfaction
If you are not happy with what we have produced together, I will refund every penny you spent. I stand behind everything I do, keeping the process transparent all the way through, so you know what you are paying for.